Why Blackstone Real Estate
Real Estate expertise from one of the world's leading alternative asset managers.

BREIT is sponsored by one of the world's largest commercial real estate investors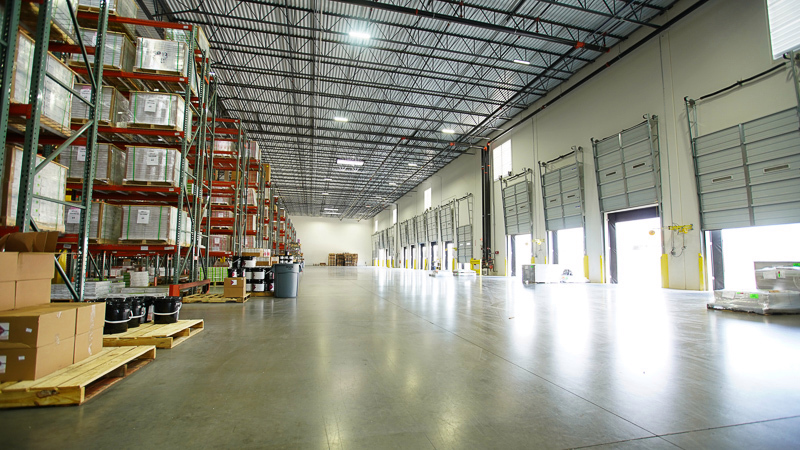 Blackstone Real Estate's Leading U.S. Presence
Across the Key Property Types3
---
407M
Industrial Square Feet
---
182K
Residential Units
---
53M
Office Square Feet
---
135K
Owned Hotel Keys
---
27M
Retail Square Feet
---
11M
Self Storage Square Feet
---
12M
Data Centers Square Feet
Access, Scale, and Execution Deliver a
Real Investment Edge
Insight
Real-time proprietary data from Blackstone's portfolio
Scale
Source, diligence, and execute large, complex transactions
702
Professionals globally4
BREIT Literature and Resources
Fact Card
BREIT Presentation
Property Book
---
As of September 30, 2021. The AUM for Blackstone, any business segment, or any specific fund, account or investment strategy presented herein may differ from any comparable AUM disclosure in other non-public or public sources (including public regulatory filings) due to, among other factors, methods of net asset value and capital commitment reporting, differences in categorizing certain funds and accounts within specific investment strategies and exclusion of certain funds and accounts, or any part of net asset value or capital commitment thereof, from the related AUM calculations. Certain of these differences are in some cases required by applicable regulation.
As of September 30, 2021. Includes GP and side-by-side commitments, as applicable. The Blackstone Group Inc. ("Blackstone") is a leading global investment manager. The real estate group of Blackstone, Blackstone Real Estate, is our sponsor and an affiliate of our advisor. Information regarding Blackstone and Blackstone Real Estate is included to provide information regarding the experience of our sponsor and its affiliates. An investment in BREIT is not an investment in our sponsor or Blackstone as BREIT is a separate and distinct legal entity.
All figures reflect Blackstone Real Estate U.S. holdings as of September 30, 2021. There can be no assurance that any Blackstone fund or investment will achieve its objectives or avoid substantial losses. In addition to wholly-owned assets, figures include leased assets, collateral, assets managed through stakes in publicly-traded companies and assets owned through joint-ventures (reflected at 100%), as applicable. Excludes other assets. Residential units include multifamily units, manufactured housing sites, student housing beds, single family rental homes and senior living units. "Data Centers" represents total square footage.
As of September 30, 2021.
Additional Important Disclosure
Past performance is no guarantee of future results. Actual results may vary. Diversification does not assure a profit or protect against loss in a declining market. There can be no assurances that any of the trends described herein will continue or will not reverse. Past events and trends do not imply, predict or guarantee, and are not necessarily indicative of, future events or results.
Opinions expressed reflect the current opinions of BREIT as of the date appearing in the materials only and are based on BREIT's opinions of the current market environment, which is subject to change. Stockholders, financial professionals and prospective investors should not rely solely upon the information presented when making an investment decision and should review the most recent prospectus, as supplemented, available at www.breit.com. Certain information contained in the materials discusses general market activity, industry or sector trends, or other broad-based economic, market or political conditions and should not be construed as research or investment advice.
Summary of Risk Factors
BREIT is a non-listed REIT that invests primarily in stabilized income-generating commercial real estate investments across asset classes in the United States and, to a lesser extent, real estate debt investments, with a focus on current income. We may invest to a lesser extent in Canada and Europe and potentially elsewhere. This investment involves a high degree of risk. You should purchase these securities only if you can afford the complete loss of your investment. You should read the prospectus carefully for a description of the risks associated with an investment in BREIT. These risks include, but are not limited to, the following:
There is no public trading market for our common stock and repurchase of shares by us will likely be the only way to dispose of your shares. We are not obligated to repurchase any shares under our share repurchase plan and may choose to repurchase only some, or even none, of the shares that have been requested to be repurchased. In addition, repurchases will be subject to available liquidity and other significant restrictions. Further, our board of directors may make exceptions to, modify or suspend our share repurchase plan. As a result, our shares should be considered as having only limited liquidity and at times may be illiquid.
We cannot guarantee that we will make distributions, and if we do we may fund such distributions from sources other than cash flow from operations, including, without limitation, the sale of or repayments under our assets, borrowings or offering proceeds, and we have no limits on the amounts we may pay from such sources.
The purchase and repurchase price for shares of our common stock are generally based on our prior month's net asset value ("NAV") and are not based on any public trading market. While there will be independent annual appraisals of our properties, the appraisal of properties is inherently subjective, and our NAV may not accurately reflect the actual price at which our properties could be liquidated on any given day. The NAV per share, if calculated as of the date on which you make your subscription request or repurchase request, may be significantly different than the transaction price you pay or the repurchase price you receive. Certain of our investments or liabilities are subject to high levels of volatility from time to time and could change in value significantly between the end of the prior month as of which our NAV is determined and the date that you acquire or repurchase our shares, however the prior month's NAV per share will generally continue to be used as the offering price per share and repurchase price per share.
We are dependent on BX REIT Advisors L.L.C. (the "Adviser") to conduct our operations. The Adviser will face conflicts of interest as a result of, among other things, the allocation of investment opportunities among us and Other Blackstone Accounts (as defined in BREIT's prospectus), the allocation of time of its investment professionals and the substantial fees that we will pay to the Adviser.
On acquiring shares, you will experience immediate dilution in the net tangible book value of your investment.
There are limits on the ownership and transferability of our shares.
If we fail to qualify as a REIT and no relief provisions apply, our NAV and cash available for distribution to our stockholders could materially decrease.
We do not own the Blackstone name, but we are permitted to use it as part of our corporate name pursuant to a trademark license agreement with an affiliate of Blackstone Inc. (together with its affiliates, "Blackstone"). Use of the name by other parties or the termination of our trademark license agreement may harm our business.
Certain countries have been susceptible to epidemics which may be designated as pandemics by world health authorities, most recently COVID-19. The outbreak of such epidemics, together with any resulting restrictions on travel or quarantines imposed, has had and may in the future have a negative impact on the economy and business activity globally (including in the countries in which BREIT invests), and thereby may adversely affect the performance of BREIT's investments. Furthermore, the rapid development of epidemics could preclude prediction as to their ultimate adverse impact on economic and market conditions, and, as a result, presents material uncertainty and risk with respect to BREIT and the performance of its investments. For further information on the impact of COVID-19 on BREIT, please refer to "Risk Factors—The current outbreak of the novel coronavirus, or COVID-19, has caused severe disruptions in the U.S. and global economy and has had an adverse impact on our performance and results of operations" in BREIT's prospectus.
Financial information is approximate and as of September 30, 2021, unless otherwise noted. The words "we", "us", and "our" refer to BREIT, together with its consolidated subsidiaries, including BREIT Operating Partnership L.P., unless the context requires otherwise.